Check out the Manufacturing PA Innovation Program's 2018 projects.
2018 projects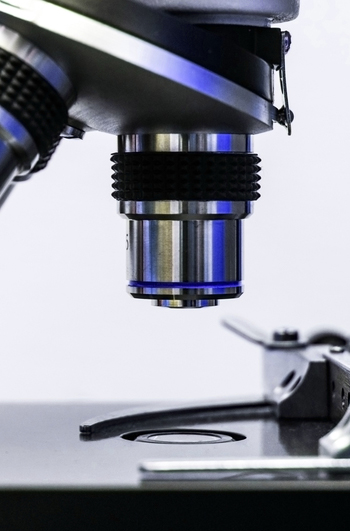 Advanced manufacturing of ceramics with micro-scale features using green micromachining
Principal Investigator: Burak Ozdoganlar, Carnegie Mellon University
Industry Partners: Kennametal, Inc.
The objective of this proposal is to characterize the green-micromachining process for ceramic micro-manufacturing to identify favorable micromachining parameters that will result in the best combination of material removal rate, surface quality, dimensional accuracy, and micro-tool life. However, there are some strict limitations to the manufacturability of ceramics. To address this challenge, we propose an approach referred to as green micromachining (GMM), which involves fabricating micro-scale features green-state ceramics (ceramic particles mixed with a polymer binder and compacted into simple shapes) using mechanical micromachining, and subsequently debinding and sintering them to obtain solid ceramics with micro-scale features. For green-state ceramics, the mechanical material removal is dominated by the binder, and thus, becomes significantly easier -- producing considerably lower forces and tool wear. As such, the GMM approach promises significant advantages in geometric and shape capabilities, production volume and rate, as well as in both lead-time and cost of fabrication.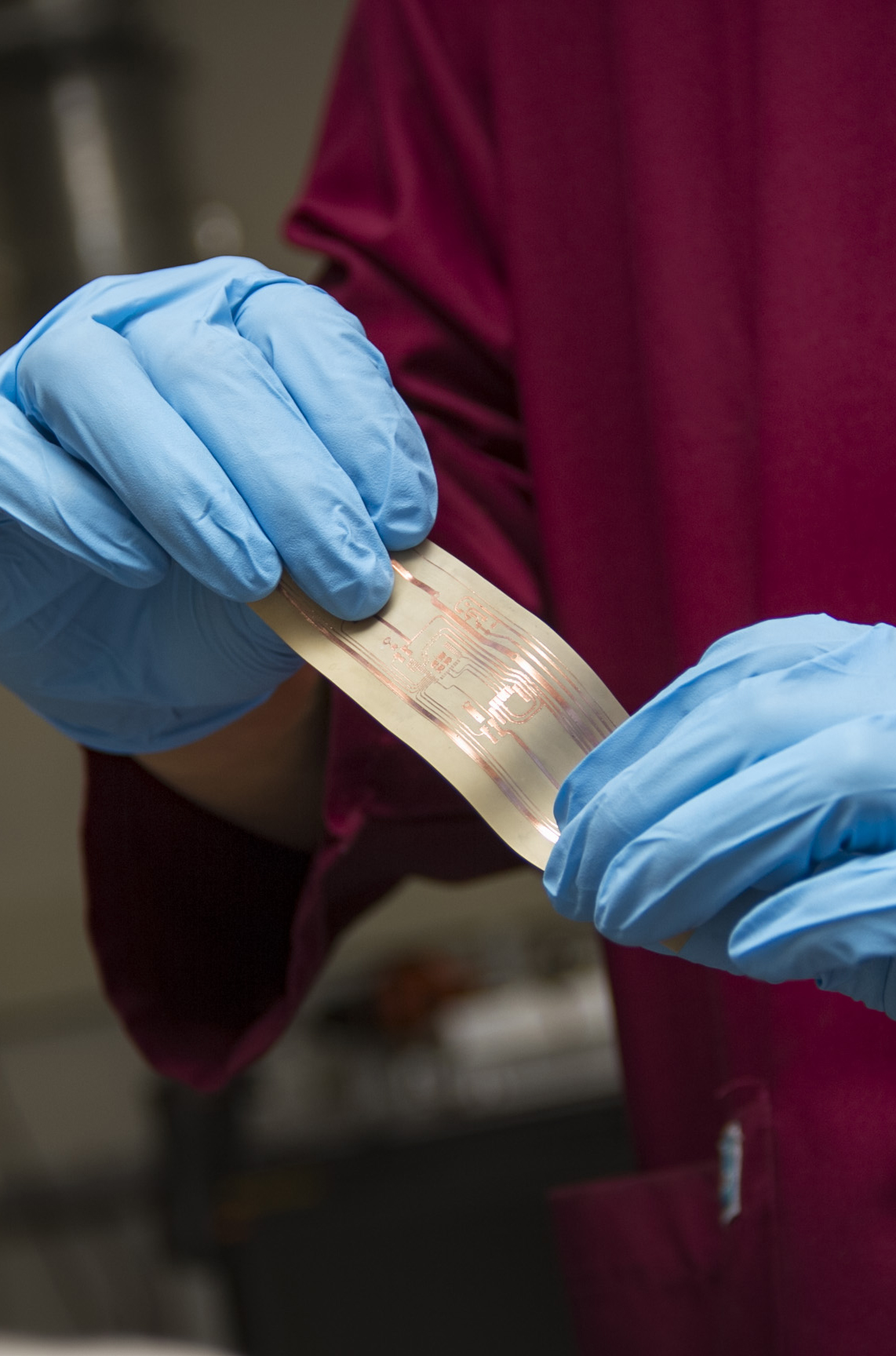 Second Skin: Additive manufacturing of hybrid self-healing sensors and actuators
Principal Investigator: Lining Yao, Mohammad F. Islam, Carnegie Mellon University
Industry Partners: AM21 Technologies
The ability to self-heal is emerging as a highly desired property in soft robotics, artificial muscles, synthetic skins, bio-monitoring systems, and functional wearables. However, development of self-healing electrical conductors for utilization in self-healing electronics and skin, and self-healing actuators for use in synthetic muscles are often explored separately due to orthogonal material property requirements. Furthermore, realization of practical applications requires inexpensive fabrication of constituting components with diverse morphology and properties that could be achieved via implementation of additive manufacturing.

We propose to investigate the additive manufacturing techniques as well as hybrid device design of self-healing sensors and actuators. In particular, we will focus on on-body devices, or, "Second Skin." Depending on the uses, these devices can be attached to human skin directly, or as the outer layer of other machined parts (e.g. sensors for prosthesis skin). To extend the application fields, we also envision the synthetic skin can be used for health monitoring, communication, assistive technology, sports and entertaining industries widely.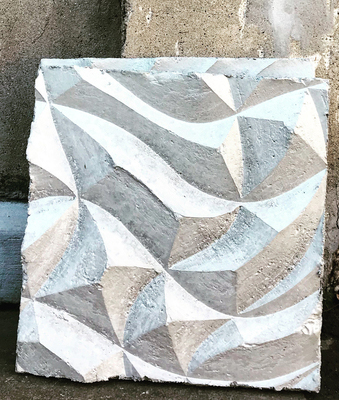 Profile-3D-Printing thermally tuned concrete panels to offset mechanical loads in buildings
Principal Investigator: Joshua Bard, Dana Cupkova, Carnegie Mellon University
Industry Partners: TAKTL
Our CMU team from architecture, the Robotics Institute, and materials science engineering invented a novel additive manufacturing  process for robotically printing architectural facade panels with complex surface geometries: Profile-3D-Printing, a hybrid additive/subtractive process that combines deposition of concrete for rough layup with precision tooling for surface finishing. This effort was motivated by previously validated research proving that well-calibrated surface geometries can be used to improve both the aesthetic and thermodynamic performance of passive heating and cooling systems in buildings. Our hybrid approach to concrete 3D printing is unique because it combines high-volume material deposition and multi-resolution surface finishing without significant increases in production time. Our project will significantly advance systems integration between energy based performance design and  advance additive manufacturing, enabling precast concrete suppliers to design and manufacture innovative architectural products with added value.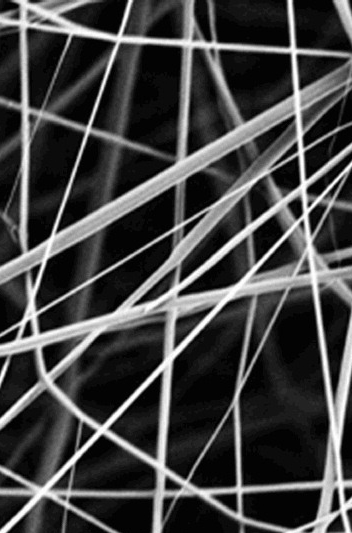 Enhancing surface area and sensor sensitivity through electrospinning
Principal Investigator: Caroline Schauer, Drexel University
Industry Partners: LIA Diagnostics
Drexel's College of Engineering is a regional leader in advanced manufacturing, engaging in research that significantly impacts the entire manufacturing process by bridging the gap between basic science and product design in a wide range of industries. LIA Diagnostics has developed water-dispersible and 100% biodegradable assays and diagnostic kits. LIA's assays and kits are made entirely from cellulose, meaning they contain zero plastic, no glass fibers, or nitrocellulose - key elements found in nearly all single-use, diagnostic kits available on the market today. In an effort to improve conjugate clear out and improve overall test time, LIA Diagnostics is partnering with Caroline Schauer in the Department of Materials Science and Engineering at Drexel University to modify the surface of their substrate through electrospinning and electrospraying. Schauer's knowledge of processing natural polymers into films and fibers will ensure that the modifications to the substrate will continue to be 100% biodegradable.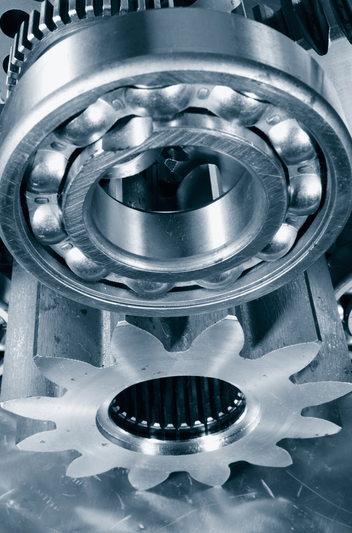 Aerospace parts advanced manufacturing
Principal Investigator: Antonios Kontsos, Drexel University
Industry Partners: Boeing Philadelphia
The objective of this proposal is to investigate the Technology Readiness Level (TRL) of advanced manufacturing methods (AM) in relation to aerospace parts. To achieve this goal, Drexel University and Boeing Philadelphia have partnered to use an actual part consisted of a control fitting that connects to the forward rotor swathplate which is made out of a Titanium alloy to explore an Integrated Computational Materials Engineering (ICME) framework capable of delivering a similar part made out of additive manufacturing methods with reduced mass/weight. The proposed approach combines engineering design, testing, characterization, simulation and optimization so that not only a TRL assessment of existing AM capabilities is achieved but a roadmap on how advances in material, manufacturing, testing and modeling could contribute to the continuous improvement of the quality of aerospace parts made by AM methods.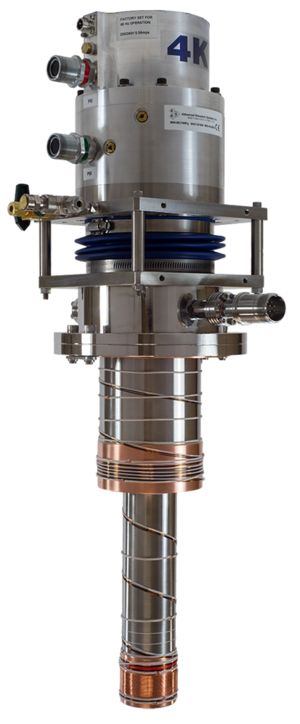 Advanced laboratory cryogen delivery and management system
Principal Investigator: Jonathan Spanier, Drexel University
Industry Partners: Advanced Research Systems, Inc.
In this project Advanced Research Systems, Inc., a Pennsylvania company located in Allentown, PA, will collaborate with Drexel University to develop an advanced automated laboratory cryogen delivery and management system. ARS is one of four companies selling Closed Cycle Cryocoolers in the R&D market. ARS supplies custom cryostats which enable low temperature research for material scientists around the world. All cryocoolers and the customized cryostats are made in Pennsylvania, and outsourcing of machining and surface treatment is done to local companies as much as possible. ARS buys parts from PA Machine shops in the amount of approximately $2,000,000. In this project, a hardware and software interface will be designed, developed and tested to permit user friendly, safe and reliable cryogenic delivery for laboratory and clinical usage. The project will involve several Drexel University PA Manufacturing Fellows, including graduate and co-operative undergraduate students.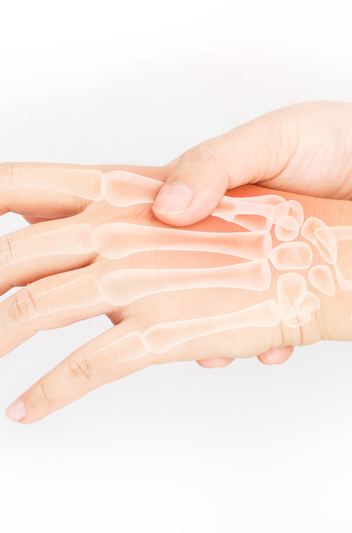 Design of macro, micro and nano-scale implant surface features to optimize bone growth
Principal Investigator: Himanshu Jain, Lehigh University
Industry Partners: Aesculap Implant Systems, LLC
Prior work conducted by Lehigh University on behalf of Aesculap Implant Systems Inc. investigated the 3D-morphology of a state-of-the-art coating (PlasmaporeXP) developed by Aesculap. We are working on the development of biomaterials and manufacturing techniques that can precisely vary implant surface properties at the macro-, micro- and nano-scale level, which will provide the opportunity to significantly improve the performance of existing products and keep Aesculap competitive in the world of bone implants.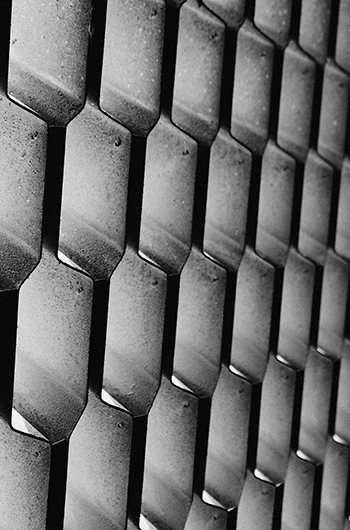 PA-based smart extrusion device development at Noortek LLC.
Principal Investigator: John Coulter, Lehigh University
Industry Partners: Noortek LLC 
Noortek is collaborating with Lehigh University to develop an innovative mechanism that would allow an extrusion machine to extrude multi-profiles of different volumetric geometries simultaneously. This will reduce the number of machines required to manufacture different extrusion products and save on production costs, time, raw material and energy consumptions. Also, this system will allow for higher production rate enhanced, while maintain the same operating costs, which will lead to a lower product cost. The successful development of this system will lead to the start-up of a manufacturing facility in Pennsylvania to produce and sell this technology to all extrusion machines makers. This will also add approximately 25 new high quality manufacturing jobs in Pennsylvania.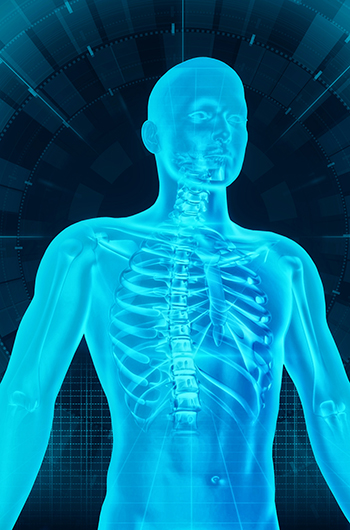 Bone marrow aspirate concentrate procedures in the clinic: Cell population profile correlation to patient outcomes
Principal Investigator: Sabrina Jedlicka, Lehigh University
Industry Partners: DSM Biomedical, Sachdev Orthopedics
Patient-derived stem cells are being actively exploited as experimental therapies for a wide variety of diseases. Populations of regenerative cells, including the immune-privileged mesenchymal stem cells (MSCs), exist in various locations in the body. These cells can be extracted using established methods, and used in various ways, depending upon the clinical application. The study proposed will focus on one therapy that is currently available through clinics nationwide, known as the bone marrow aspirate concentrate (BMAC) procedure. This procedure effectively concentrates MSCs, as well as a number of other cell types located in bone marrow (such as lymphocytes, monocytes, granulocytes, and platelets), direct from patient bone marrow in the clinic. These therapies suffer from marked variability in cell counts, cell fractions, and patient outcomes. We propose investigating how different instrument settings and different bone marrow properties (density, fat content, initial cell count) influence the final concentrated product. We aim to correlate these concentrated product properties to patient outcomes, using the PROMIS scoring method.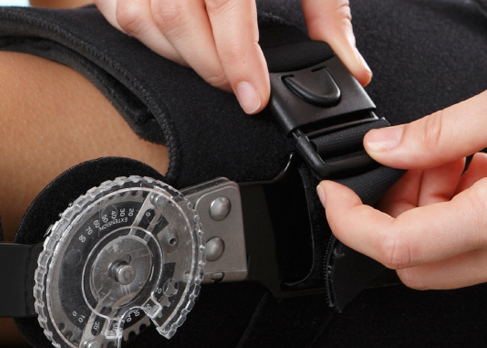 Adopting additive manufacturing technologies for orthotics and prosthetics
Principal Investigator: Won Joo, Robert Morris University
Industry Partners: Union Orthotics & Prosthetics Co.
As rapid prototyping and additive manufacturing technologies improve, the development of custom devices that match patient anatomy is becoming an increasingly attractive market. With this proposed project, we will explore the use of additive manufacturing for patient-specific medical devices in the orthotics and prosthetics industry. Union Orthotics & Prosthetics currently uses a traditional method for manufacturing custom devices, which is a labor-intensive process that requires a significant amount of time, effort, and materials. To reduce manufacturing time and cost and improve patient satisfaction along with minimizing its outsourcing of certain components, RMU will work closely with Union Orthotics & Prosthetics to develop and integrate additive manufacturing techniques for their custom orthotics and prosthetics needs. This project will focus on design optimization and developing streamlined additive manufacturing processes for prosthetic sockets, prosthetic replacement parts, and orthotic bracing. This research will lead to more efficient and effective manufacturing processes that can be applied more broadly to the medical AM industry.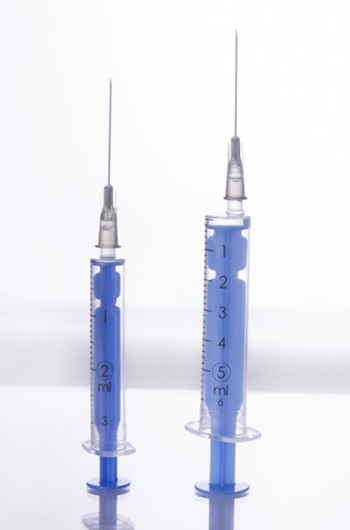 Additive manufacturing method for smart surgical needles
Principal Investigator: Fei Ren, Temple University
Industry Partners: Inteprod LLC
Surgical needles play important roles in many medical procedures, but their effectiveness could be improved--there is the deviation of needles, but more importantly, sometimes they cannot reach a target behind certain vulnerable organs. In this project, we propose a new composite design of surgical needles with integrated shape memory alloy (SMA) elements, and a novel fabrication method utilizing additive manufacturing (AM). In this design, a biocompatible polymer coating will be printed onto metallic needle cores and SMA elements will be embedded in this coating layer. The AM fabricated polymer layer will ensure the bonding between the core needle and the SMA elements, while also provide other functionality such as electrical and thermal insulation, and friction reduction. Successful development of this new type of needles will improve the accuracy and thus effectiveness of commonly used needling procedures. On the other hand, the manufacturing method developed in this project will add to the portfolio of advanced manufacturing technologies in Pennsylvania, especially in the high value-added medical device industry.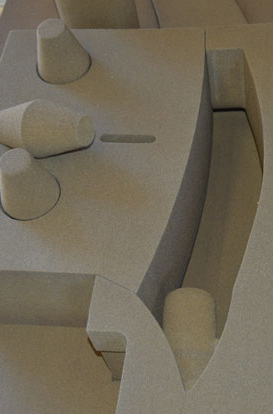 Next generation castings – Integrating 3D sand-printing for revamping Pennsylvania foundries
Principal Investigator: Guha Manogharan, The Pennsylvania State University -- Behrend
Industry Partners: Hazleton Casting Company
The goal of NextGen-3D4PA is to establish a robust collaborative 3D Sand-Printing (3DSP) program between PA foundries and the Pennsylvania State University (PSU) to:
Develop novel design-fabrication-instrumented 3DSP molds for high-value castings,

Further current-future workforce-pipeline between PSU and PA foundries into the future of 3DSP technology,

Demonstrate technological viability and economic feasibility of university-developed 3DSP techniques into commercial products for the PA foundries and

Provide innovative design and manufacturing solutions to produce defect-free castings via 3DSP through validated novel mold design methodologies being developed at PSU.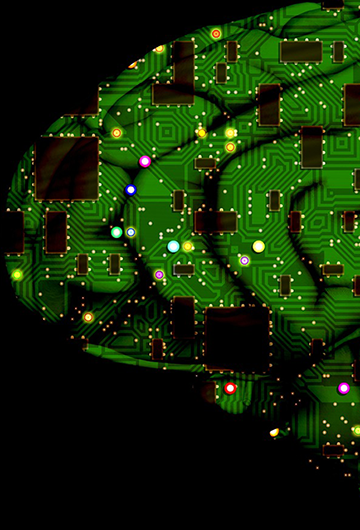 Applying machine learning to improve build quality of laser-based additive manufacturing
Principal Investigator: Qian Wang, The Pennsylvania State University
Industry Partners: Autodesk
Laser-based additive manufacturing (AM) processes involve a large number of process parameters that affect the final geometry, mechanical property, material microstructure, and surface roughness. Existing analytical models are often restricted by over-simplified assumptions and thus not suitable for real applications, whereas high-fidelity numerical models such as finite-element-analysis based models can be computationally expensive to be used in real-time build control. This project proposes a machine learning approach to model the relationship between process parameters and the build geometry, as well as online learning by which the process control can learn from newly available data sets to vary process parameters in improving build geometry accuracy and build quality. A suite of machine learning algorithms will be examined for their efficacies in predicting build geometry as well as in tuning process parameters through learning to achieve the target accuracy of build geometry and target build quality. Success of the project will help reduce the level of trial and error currently required in AM industry and thus help reduce the associated cost.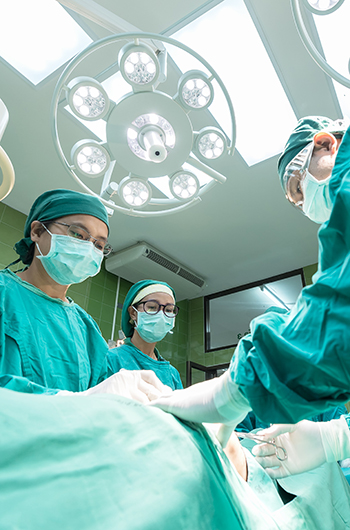 Additive manufacturing of functionally graded medical devices
Principal Investigator: Mary Frecker, The Pennsylvania State University
Industry Partners: Actuated Medical
In this project, PSU will provide PA-based Actuated Medical, Inc. (AMI) with a competitive technology edge through development of an innovative AM process, specifically targeted at advancing AMI's core business in development and manufacturing of medical devices. The project aims to develop a new AM process for functionally graded structures to enable breakthroughs in medical device technologies. Nickel-titanium alloy (NiTi) will be used, a biocompatible material that is currently used in other implantable medical devices. We will use a new direct energy deposition process development that is accompanied by modeling and design optimization efforts targeted at a compelling clinical application: a functionally graded endoscopic stent for gastrointestinal procedures where drastically improved functionality is needed. The project will culminate with printing scaled functionally graded NiTi stent prototypes with localized superelasticity, and will support development of AMI's new advanced manufacturing center to bring medical devices with significant commercial and clinical potential to market.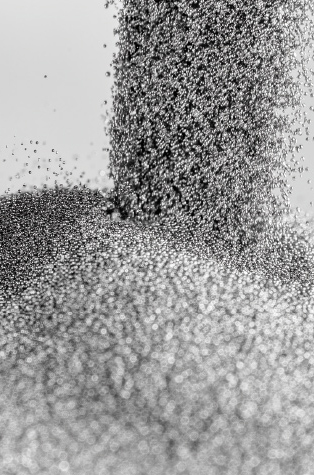 Hydride-dehydride powder manufacturing intensification by up-cycling of machining chips
Principal Investigator: Jorg Wiezorek, University of Pittsburgh
Industry Partners: Ametek Reading Alloys
In collaboration with AMETEK Reading Alloys, this University of Pittsburgh (Pitt) lead research will study technologies for the intensification of Hydride-DeHydride (HDH) processes for manufacturing of Ti-base powders via up-cycling machining chip feedstock. The proposed research envisions a two-fold impact: i) Development of a manufacturing pathway that offers ~50% reduction in the thermal input and energy efficiency of Ti powder manufacturing, which enables cost efficiencies in both the process-cycle and a diminution of capital investment. ii) The technical approach will develop a pathway to transform scrap into a high-value stream product – Ti powder stock, instead of remelting based material recovery, which is both energy and cost intensive. Ti powder stock is a critical input for an array of emerging advanced manufacturing industries in Pennsylvania in the transportation, biomedical and aerospace sectors.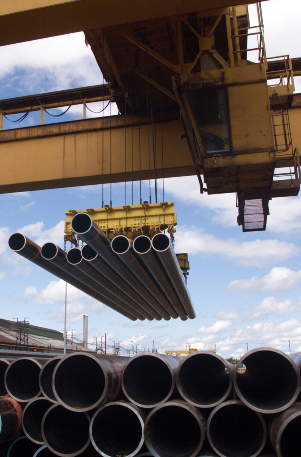 A new approach to optimize the performance of linepipe steels using novel high temperature processing
Principal Investigator: C. Isaac Garcia, University of Pittsburgh
Industry Partners: United States Steel Corporation
The continuous demand by the oil and gas industries to use steels with superior and consistent mechanical properties in a wide range of wall-thicknesses and diameters provides both exceptional opportunities and challenges to steel companies located in Pennsylvania. We will work on the development of high strength low alloyed (HSLA) steels for linepipe applications. The success of the proposed work will be based on an approach called "Intense Recrystallization Control Rolling" (IRCR) to the high temperature processing of steels for linepipe applications. The new approach will enhance the performance, reduce microstructural variability, save energy due to less rejections and will develop a more robust processing-product route.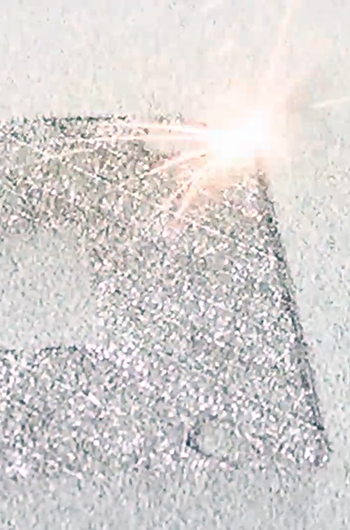 Enabling highly complex tungsten carbide parts via binder jet 3D printing
Principal Investigator: Markus Chmielus, University of Pittsburgh
Industry Partners: General Carbide
During the proposed project, the team will investigate the best base powders that can be used in binder jet 3D printing, optimize the printing process for these powders to receive stable parts, and study in detail the sintering and hipping process, so that final parts achieve mechanical properties and shape changes acceptable to General Carbide. The successful project will enable General Carbide to gain a competitive technological edge over international competitors, increase their portfolio of parts with highly complex shapes while at the same time decrease production costs for the most demanding low count parts. 
Explore Other Research Topics